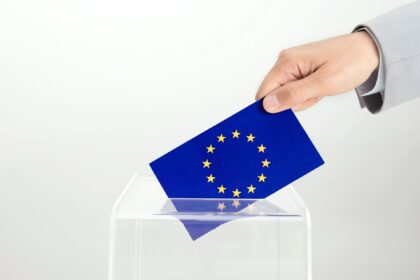 Lobbying in the European Union, also known as European interest representation, is the activity of representatives from various interest groups or lobbies attempting to influence the European Union's executive and legislative bodies through public relations or public affairs work.
The European Commission has released its second rule-of-law report, which contains updates on how lobbying regulations have evolved in EU nations in the ten months since the previous report. 'Lobbying is a legitimate act of political involvement,' according to the Commission, and 'it must be supported by strong openness and integrity standards to guarantee responsibility and inclusivity in decision-making.'
​What is lobbying?
By definition, lobbying is any action aimed at influencing the development or execution of policy or the decision-making process in relation to legislative or regulatory activities, either directly or indirectly. The world we live in has an impact on all policies. We, as citizens, have a say in the laws we live by, whether by voting in a new government, writing to your local representative, or supporting causes. In this context, lobbying refers to the organized involvement and advocacy provided by professional public affairs practitioners, sometimes known as lobbyists.
It's an elaborate field, and people who work in it need to be well-versed in politics, business, communication, and legislation. It necessitates a transparent and ethical foundation at its heart.
​Updates on lobbying rules in the European Union
In Romania, the lack of lobbying rules for MPs continues to be a problem. In terms of codes of conduct for members of Parliament, GRECO has lately emphasized the lack of enforcement of the rules, as well as the lack of regulations on how members of Parliament interact with lobbyists, as well as clearly defined limitations on gifts, hospitality, favors, and other perks.
Lobbying in Belgium
In Belgium – in terms of lobbying rules for members of Parliament and rules for contacts between persons with high executive duties and lobbyists, there are still some gaps. Everyone who intends to influence the policy-making and decision-making process, as well as its execution, will be obliged to register, whether directly or indirectly.
The register will cover a wide range of companies and organizations, including law firms, trade unions, non-governmental organizations, religious representatives, trade associations, think tanks, and academic institutions, in addition to professional consultancy agencies, in-house lobbyists, and independent consultants.
Lobbying in Austria
In Austria – Lobbying legislation is being looked into. While a legislative framework for lobbying exists, its breadth and the information made publicly available in the lobbying register are restricted, as stated in the 2020 Rule of Law Report. The Court of Audit proposes that the Lobbying Act be reviewed to see how international lobbying norms may be taken into account more completely, including the establishment of a legislative footprint. In autumn 2020, the Federal Ministry of Justice will convene a working group to study legislative framework changes.
Lobbying in Bulgaria
In Bulgaria – Lobbying continues to be unchecked. Although lobbying regulation is included in the national action plan in response to the 2020 Rule of Law Report, more tangible actions must be implemented.
Lobbying in Denmark
In Denmark – Contacts between policymakers and lobbyists to influence policymaking are still uncontrolled. Ministers and special advisers are not bound by any lobbying regulations, except from general rules on secrecy and conflicts of interest. Furthermore, there is no obligation for interest representatives to report on their actions. As GRECO points out, growing lobbying's effect on decision-making needs more guidance and openness.
Lobbying in France
In France – The HATVP has suggested a change to the lobbying laws. The HATVP is in charge of keeping track of the lobbying registration. The rate of disclosures received by registered lobbyists was 90% in November 2020. In 2020, the HATVP proposed that, as advised by GRECO, the lobbying statute be changed to cover lobbying individuals (rather than just organizations) starting contact with high officials. To yet, the government has made no suggestion. The HATVP's mission was extended in 2020 to include oversight of the execution of the incompatibility and revolving door restrictions. An incompatibility is found in 10% of the controlled instances on average.
Lobbying in Finland
In Finland – lobbying is still uncontrolled, and legislation to create a transparency registry is in the works. A study on lobbying activities in Finland was recently released by the Ministry of Justice. Lobbying is identified as a common technique that is often hidden from view in the study. A special parliamentary working group is continuing to work on legislation to create a transparency registry, with the goal of improving decision-making and increasing public confidence. Lobbyists who influence decisions at the federal level, excluding municipal and regional governments, will be required to register as a first step, however, the scope of the requirement may be expanded subsequently.
Lobbying in Germany
In Germany – in March 2021, new federal legislation establishing a lobby register for interest representatives was passed, and it will go into effect on January 1, 2022. The bill attempts to make the government decision-making process more transparent. It establishes guidelines for lobbying efforts directed towards the German Federal Parliament, the German Government, and other ministries. However, the most prominent lobby players in Germany, such as trade unions, employer organizations, churches, and religious communities, are excluded from the required registration requirement. The Parliament will oversee the electronic lobby register, which will be operational by January 1, 2022.
Lobbying in Greece
In Greece – in comparison to the preceding reporting period, there has been no change in lobbying regulation.
In Hungary – Lobbying regulation is still in its development, and there is no method for enforcing it. Lobbyists are not required to register or disclose their contact information. Employees of state administrative organizations may only contact interest representatives regarding their job after alerting their superiors, who may ban the meeting, according to a 2013 Government Decree. Meetings with interest representatives must be documented, but they are not required to be made public. In the case of members of Parliament, GRECO has suggested a clear set of regulations for dealing with lobbyists.
Lobbying in Italy
In Italy – there is no legislation prohibiting lobbying of government officials, however, many proposed bills have been submitted to Parliament. Based on the experience with the Ministry of Economic Development and the Ministry of Labour's Transparency Registers, the draft legislation offers a basic framework for dealing with interest representatives. There is no mention of a 'legislative footprint,' but the government has committed to forming a working group to develop a unified national transparency register, which will include public agendas of all decision-makers disclosing meetings with lobbyists, according to the 4th National Action Plan for Open Government.
Lobbying in Spain
In Spain – Lobbying laws are currently being debated, with the development of a transparency register set for 2022.
Lobbying is currently unregulated on a national level in Spain.
The proposed law was open for public comment from April 28 to May 28, 2021, and is likely to include a definition of interest organizations, a required register for interest representatives and members, and a code of conduct controlling members' and lobbyists responsibilities, among other things.
A system of sanctions and revolving door restrictions between top officials and government staff is also anticipated to be implemented.
By October 2021, the draft should be completed and authorized by the government in the spring of 2022.
Lobbying in Slovakia
In Slovakia – Slovakia has promised to produce a proposed lobbying law by November 2021.
The Government Office's procedure is still in its first stages.
Several attempts have been made to pass laws, however, lobbying in Slovakia remains unregulated.
As a result, there are no legal definitions of lobbyists, lobbying activity, or lobbying goals, as well as no meaningful fines or legislative imprint for abusive lobbying.
In 2021, a Code of Ethics for Members of Parliament will be introduced, as well as a legislative regulation on post-employment norms ('revolving doors').
Lobbying in Portugal
In Portugal – Lobbying is still a work in progress, with efforts to create new legislation to regulate lobbying operations. Three parliamentary parties have presented legislation to alter the proposed regulations to address the issues that prompted the President's rejection in 2019. While the parliamentary procedure is underway, no information on when it will be approved and implemented is available. The necessity to define the scope of permitted interactions between members of Parliament and third-party interests, as emphasized by GRECO, remains unresolved.
Lobbying in Sweden
In Sweden – Lobbying in Sweden is still uncontrolled. There is no requirement for decision-makers to proactively report interactions with interest representatives in a 'legislative footprint,' or to publish information on who attempted to influence which legislative initiatives with what resources. Lobbyists and interest advocates are not required to register in a lobby register, nor are they compelled to reveal their clients or financial details linked to their lobbying activity. Overall, however, public openness, transparency, and access to information continue to be the cornerstones of Sweden's anti-corruption strategy.
Source: Aalep.eu
​Lobbying in Europe – still undergoes heavy challenges
The lobbying activity helps to maintain and improve the public trust, trust in the democratic institution, and the representation process of public politics. In the end, international lobbying never excludes diplomacy and vice versa, these are complementary layers that become intertwined, as the decision-making process becomes more complicated.
DO YOU NEED LOBBYING SERVICES?