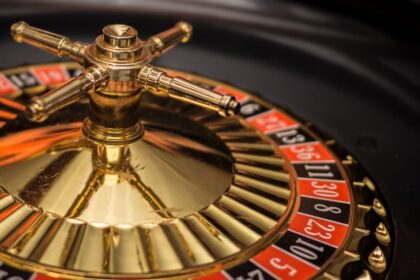 Stormy times are ahead for Romania's gambling and betting industry if the newly initiated law is passed.
According to Valahia News, the law draft follows the decision of the WHO – World Health Organization. The organization included gambling addiction among the most severe psychic disease. Also, the law's initiators motivated the initiative by the numerous suicide cases following gambling loss.
Average education is a characteristic of gamblers, and, likely, this is also true of people who emotionally respond to online or television advertisements.
The Romanian gambling industry contributes to the state budget with more than EUR 600 million in yearly taxes and hires 45,000 workers.
According to the latest study on the industry, 15% of the Romanian population over 18 had gambled at least once in the last year. One Romanian man out of 4 had gambled at least once in the last year at the time of the study, while the percentage of women who ticked this activity was 7%. The profile of loyal customers, who play at least once a week, consists of men between 18 and 24, single and from the urban environment.
On the other hand, the most current survey shows that Romania is comparable to the rest of Europe, with 0.5–2% of the population over 18 who are serious gamblers. This indicates that Romania's gambling sector does not produce more addicts than the industry in developed nations, although playing responsibly ought to be more than just a catchphrase.
More sectors will be affected. The first is the gambling sector, but there will also be others, like the media sector, TV networks, and online platforms. Lastly, the Romanian state would suffer because the money would not reach the public budget.
Online casinos in Romania are prosperous, and this is not something to be hidden. We see casino sponsorship everywhere, including in sports. In Romania, top football teams, such as Dinamo Bucharest or FCSB, and many others, have casino brands on their T-shirts. While clamping on casino advertising, won't these clubs be affected?
A reply is to be issued by the Romanian associations for gambling.