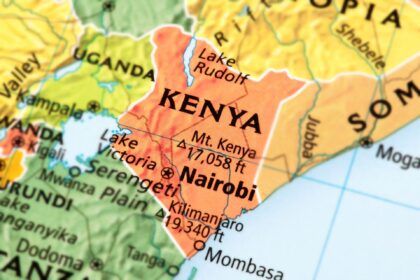 A recent incident involving the Romanian Ambassador to Kenya, Mr. Dragos Tigau, has led to his recall by the Romanian government. The decision followed a racially insensitive comment made by the ambassador at an international event in Nairobi, the Kenyan capital, back in April.
According to a report from the South Sudanese embassy in Kenya, the incident transpired during a meeting inside the United Nations building in Nairobi. A monkey appeared at the conference room window, prompting Tigau to quip inappropriately, "The African group has joined us."
At that time, no African groups were present in the room, leading witnesses to understand the comment as a reference to the animal at the window rather than any diplomatic delegation.
This incident has been widely condemned as a serious diplomatic error and a profound insult to all the African peoples in the region. The action taken by the Romanian government to recall their ambassador demonstrates a commitment to maintaining respect and dignity in international relations.
This unfortunate event is a stark reminder of the importance of cultural sensitivity, particularly in diplomacy. It underscores the need for representatives of nations to conduct themselves with the utmost decorum and respect for all peoples and cultures they interact with.
While the recall of Ambassador Tigau is a corrective measure, it is also an opportunity for all involved in international relations to reflect on their conduct and the impact of their words. As representatives of their nations, diplomats are responsible for fostering positive and respectful relations among diverse cultures and people. This incident, therefore, should serve as a lesson for diplomats worldwide on the significance of their words and the potential harm they can cause when used thoughtlessly.
In the wake of this incident, steps must be taken to prevent such occurrences. Continuous training in cultural sensitivity and respect for diversity should be mandatory for all those in diplomatic roles. Such measures can help to ensure that all representatives understand and appreciate the diversity and richness of the cultures they interact with.
In conclusion, this incident has been a diplomatic misstep but is also a learning opportunity. It is a stark reminder of the gravity of words and the need for diplomacy to be practiced with respect and understanding. The swift action taken by the Romanian government is a clear signal that such behaviour is unacceptable and will not be tolerated in any circumstances. This should serve as a lesson for all countries to ensure their representatives act in a manner that respects and honours the diversity and dignity of all people.