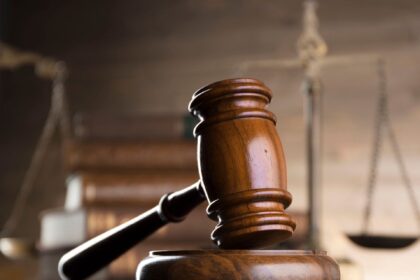 On June 11, Marian Enache was elected Constitutional Court (CCR) president. The vote was held in private after the new CCR judges took their oath before Romania's president, according to a press release from the organization.
Mihaela Ciochină, Laura-Iuliana Scântei, and Bogdan Licu, the three judges of the Constitutional Court (CCR), were sworn in in the Cotroceni Palace. They have a nine-year term in office.
I wish the new constitutional judges much success. Congratulations, and I want you to do as you swore. It is a job of great responsibility, and I am convinced you will do it successfully. Likewise, I wish a lot of success to the constitutional judges who continue their mandate. Together, I want you to ensure compliance with the Constitution and be a balancing factor in Romanian society.

Klaus Iohannis, Romania's President
This choice is controversial because of the history of the current president. So, who is Marian Enache?
Marian Enache served in many roles, including deputy, presidential adviser, ambassador, and judge.
Marian Enache (67 years old) is a familiar face in the local political arena, having been elected representative of Vaslui on the National Salvation Front's lists in the May 20, 1990 elections. Then, from 1996 to 2000, and again from 2012 to 2016, Enache served in Parliament as a deputy.
Marian Enache served in many capacities, including deputy, presidential adviser, ambassador, and judge.
During his political career, Enache has been a member of five parties.
Marian Enache served as a deputy, presidential adviser, ambassador, and judge in the United States.
In 1993, he was appointed Romania's ambassador to the Republic of Moldova, serving as a prezidențial adviser on legal issues to President Ion Iliescu. His career was shaken by a significant controversy in 2009 regarding his ties to the communist police. Marian Enache had a network file at the time, according to the National Council for the Study of Security Archives, but the file no longer exists in the CNSAS archives.
Judge Marian Enache earns about EUR 14,150.00 (70,000 lei) every month.
Marian Enache's estate consists of four plots of land: three in Gorgota commune (Prahova county), each measuring 2,238 square meters, 2,288 square meters, and 1,800 square meters, and one in Corbeanca commune (Ilfov county), measuring 1,116 square meters.
Enache additionally receives EUR 19,500.00 (96,936 lei) annually from the Chamber of Deputies under the heading of old-age allowance. Enache, the prominent character in Vaslui during the December 1989 Revolution, obtained the indemnification of a revolutionary until recently, which does not appear in the judge's most recent declaration of fortune.