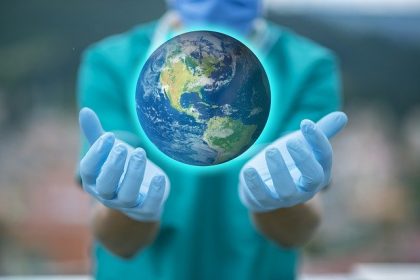 As the world governments are speeding up their efforts to regulate the pace of the Coronavirus pandemic and stabilize the teetering economy, lobbyists divided in two: some lobbyists say that much of their attention has been focused on responding to the crisis's immediacy, while others say they focused on giving officials the breathing space they need.
The crisis is basically forcing the lobbying industry to reflect on what really works when it comes doing business in the long term.
How are different lobbying industries around the globe cope with the lockdown situation?

Coronavirus forces Brussels lobbying to go digital
As we already talked about it in a previous post, the lobbying activity in Brussels, at the heart of the European Union, is a very dynamic one, recognized by the European Union officials as a necessity for the democratic process.
The long-term effect of the pandemic on the EU lobbying industry will largely depend on how much Brussels can legislate and regulate during a period of Europe-wide lockdowns and economic recession — and how eager and able policy-makers can continue to communicate with outside stakeholders throughout that time. For now, with formal and informal meetings on hold, influencers are practising tele-lobbying — trying to keep in touch with contacts, developing strategies and advance agendas through phone calls, video calls, webinars, emails and instant messages.

UK business lobby wants easier terms for government-backed loans
British banks have so far lent 2.8 billion pounds ($3.5 billion) to small and medium-sized businesses with a turnover of up to 45 million pounds under the government scheme, approving 16,624 loans since the scheme opened on March 23. There is a backlog of around 20,000 loan applications. The CBI said that loan procedures under 25,000 pounds should be streamlined and that loans up to 500,000 pounds would benefit from a 100 per cent guarantee as well as a 10-year repayment option.
American construction companies lobby to keep working as coronavirus spreads
The construction industry in the USA is pressing to keep up and running projects, even as some start shutting down around the world to stop the spread of Coronavirus. Industry organizations are lobbying in Washington, D.C., and state capitals to classify construction employees as vital personnel exempted from stay-at-home orders.
Oil Canadian lobby group asks for environmental laws to be suspended because of Coronavirus pandemic
A leaked letter from Canada's largest oil and gas lobby to the country's government has revealed more than 30 requests to suspend environmental regulations, laws and policies because of the Coronavirus pandemic. The Canadian Association of Petroleum Producers (CAPP) made the requests over 13 pages to members of prime minister Justin Trudeau's cabinet, in a letter reported by Global News. The Coronavirus pandemic has shaken the Canadian and worldwide oil and gas industries as prices declined dramatically due to lower demand. A price war between Saudi Arabia and Russia has contributed to the woes of the industry and has put thousands of jobs at risk.
Conclusion
As countries across the world go into lockdown in response to Covid-19, economies are in free fall. Almost every sector is taking a hit. And almost every sector will be shaped, for years to come, by the speed, amount, and nature of public assistance it receives. To bring economies back on track, there is a limited amount of time and money, therefore not every sector will get what it wants or needs.
Lobbying is a mode of action, often unobtrusive, as opposed to mass demonstrations that mobilize large number of people. Lobbying refers to exercising of legal pressure on politicians, public authorities and, more broadly, decision-makers. The lobbying activity involves patience, hard work and expertise, especially during these challenging times.
Therefore, the decisions legislators and lobbyists will have an enormous influence on what kind of economies emerge on the other side. The lobbying activity helps to maintain and improve the public trust, trust in the democratic institution and the representation process of public politics.
DO YOU NEED LOBBYING SERVICES?