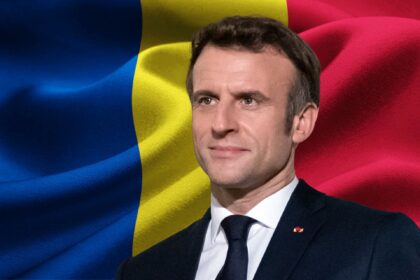 The French President, Emmanuel Macron, will visit Romania at the military Base 57, Mihail Kogalniceanu in Constanta, on June 14.
At Mihail Kogălniceanu's 57th Base, which oversees a NATO fighting force, France has some 500 soldiers and a missile system. On June 15, Macron will pay them a visit at the Military Base before travelling to Chisinau, the capital of the Republic of Moldova.
At the Mihail Kogalcineanu base near Constanta, Romania's main Black Sea port, which has become extremely important since the start of the war, Defense Minister Sébastien Lecornu will be welcomed with Foreign Minister Catherine Colonna.
To strengthen NATO's "position of deterrence and defence on Europe's eastern flank," the French president will be greeted by Romanian Prime Minister Nicolae Ciuca and meet with representatives of the Aigle mission. In the nation, France has constructed a state-of-the-art ground-to-air defence system.
According to Valahia New, president Emmanuel Macron will deliver a solid commitment to NATO allies and European partners after Romanian President Klaus Johannis visit the NATO base on June 15.
Since Jacques Chirac visited Romania in 1998, Emmanuel Macron has been the second French president to visit Romania. The president said that the country most impacted by Russia's invasion of Ukraine, with which it shares a border, will get "direct solidarity (from) France," the president said. Additionally, France is providing material and financial support to the Republic of Moldova, which has demonstrated "exceptional solidarity" by accepting nearly 480,000 Ukrainian migrants and the remaining 80,000.
According to French officials, the president of France's visit purpose to Romania and the Republic of Moldova is to show his support for those nations who are the most impacted by the situation in Ukraine.