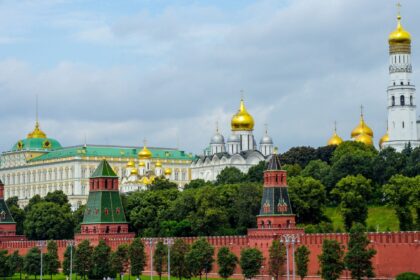 The Russian Federation has declared ten representatives of the Romanian Embassy in Moscow as personae non-gratae, according to the Ministry of Foreign Affairs, in response to Romania's declaration of personae non-gratae on April 5 of 10 people working in the Russian Federation's Embassy in Bucharest.
The Ministry of Foreign Affairs informs that the Russian Federation declared as persona non-gratae 10 persons working within the Romanian Embassy in Moscow, this being a reaction to the declaration personae non-gratae by Romania, on April 5, 2022, of 10 persons working within the Embassy Of the Russian Federation in Bucharest

MFA
The Ministry of Foreign Affairs recalls that the Romanian authorities' decision was based on the activities and actions of the ten individuals who violated the provisions of the 1961 Vienna Convention on Diplomatic Relations. The MFA reiterates its strong condemnation of Russia's illegal, unjustified, and unprovoked aggression against Ukraine, as well as war crimes and other international crimes committed by Russian forces in that country.
According to a local news source, Cristian Istrate, Romania's ambassador to the Russian Federation, was summoned to the Russian Foreign Ministry and stayed for only 15 minutes. He emerged with an envelope containing the names of the ten Romanian embassy employees who will be expelled. In such cases, the names of those expelled are not made public.
It is unknown what he will do after leaving the post.