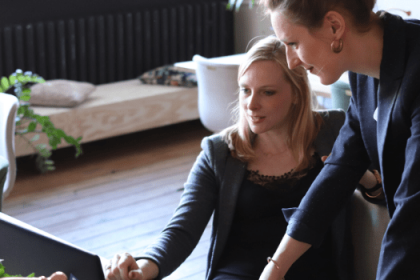 Lobbying is the attempt to influence legislators in setting a certain policy by taking a more active and wide-ranging approach than simply submitting a proposal or a set of proposals. It generally requires the involvement of the media, politicians and key people from your organization in an integrated strategy designed to ensure a positive response to your proposal and increase the chances of achieving your objectives.
Examples of lobbying activities: studying the decision-making process, informing decision-makers, establishing high-level relationships, setting up networks, providing expertise, participating in study groups, organizing conferences, visits, drafting amendments to a draft law, etc.
Lobbying is more effective when it…
is based on facts, draws on practical experience;
is carefully and strategically planned;
involves and represents the group on whose behalf it is undertaken.
In most campaigns, you ask for more than you expect to receive in the hope of receiving, at least, the minimum acceptable outcome. You should also decide on your definition of success and failure in relation to the objectives. Success may not be entirely linked to achieving the minimum acceptable result. Bear in mind that, sometimes, even in failing to achieve the minimum acceptable result, raising the profile of your organization increases your ability to lobby successfully.
How to collect information for your lobbying campaign
Office research, where the internet is the basic tool. This monitoring method uses public information sources or, better known, open sources. Although it seems within anyone's reach, the careful monitoring of the websites of the ministries, government agencies or the two chambers of the Parliament turns into a laborious step in the absence of a rigorous method.
Interactions and discussions with stakeholders in institutions, commissions, agencies, working groups, consulting firms, corporations, etc.
Informal research is usually the way to obtain the most valuable information from the so-called primary sources: politicians, officials, advisers, experts, etc. The information collected from the halls of the Parliament is often more useful than the information obtained from the websites of the two chambers.
Determine what is possible and achievable
When beginning a lobbying campaign on any issue, one must look at what is possible and achievable. Any organization starting on a lobbying campaign must be aware of its own political strength, infrastructure, priorities, and key health issues. You should also look at the current changes in different systems, such as the healthcare or the transport one, changes which you can use to support your case. The conventional monitoring modalities can be supplemented by the following techniques that are used in certain well-defined contexts or situations that do not allow information to be obtained from the classical sources:
comparative study – analysis of a similar lobbying campaign;
experience from previous campaigns;
organizing structured meetings with experts (round tables, seminars);
spreading rumors in order to find out the opinions of specialists who, in a normal communication situation, would not express their real opinion;
open relationship – the permanent chase of any information, in relation to third parties or in connection with a given topic, which will be used if a related topic will appear on the lobbyist's agenda.
Conclusion
Lobbying to achieve the major objectives of your organization is a difficult, complex, and multifaceted set of tasks. If carried out with skill, perseverance and knowledge of the political and media systems, lobbying can help the organization to achieve their objectives and raise their profile to the extent that future lobbying efforts are even more likely to be successful.
DO YOU NEED LOBBYING SERVICES?