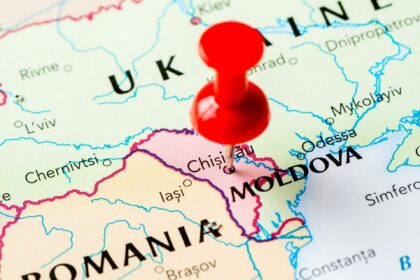 The relationship between Romania and the Republic of Moldova extends beyond the fact that they both have a similar historical and linguistic heritage. According to some, Romania is Moldova's closest ally in the neighbourhood and the largest foreign investor in the sister state. Additionally, Romania is a very active member of the EU in helping Moldova become a part of the European economic community.
According to Valahia News, Moldova Business Week 2022, the most important economic event devoted to investors in the Republic of Moldova, would have been a fantastic opportunity for the Romanian Investors Association in Moldova (AIR) to fortify their relationships in the nation. Additionally, AIR would have had the chance to entice other Romanian businesses to invest in the sister nation. However, Moldovan officials didn't consider it a priority to invite AIR to the event, a gesture that puzzled the Romanian Ambassador to Chisinau, HE Cristian-Leon Turcanu.
I noticed with surprise that AIR – Romainan Association of the Investors in Moldova is not part of Moldova Business Week 2022, a large-scale event dedicated to business, given that the direct investments of the 30 AIR members represent over 54% of foreign direct investments in the Republic of Moldova in the last 10 years.
Companies from #Romania present in the Republic of Moldova have created over 10,000 jobs and have a total turnover of almost 1 billion euros.
Romania remains the main commercial partner of the Republic of Moldova, and the prospects for development are particularly good.

HE Cristian-Leon Turcanu on the diplomatic blunder of the Moldovan officials

Dan Nutiu, the president of AIR, said that he was surprised by this diplomatic gaffe but added that the Republic of Moldova had also declined to invite the Association in 2021.
We cannot explain the reason for our absence from the event. Probably, the current format was established before the change of the management of the Investment Agency. We were not invited to last year's edition either, and probably the same format was kept. It was probably a minor mistake on their part this year and I can't explain the reason for the absence. It is a message that gives us reasons for concern, in the context in which Romania is the main economic partner of the Republic of Moldova

Dan Nutiu, the executive president of AIR, cited by Deschide.md
It appears highly likely that Moldovans are reluctant to praise Romanian investments in their nation because of the close vicinity of the situation in Ukraine. Hence the alleged diplomatic error and "lack of communication." The Romanian ambassadors in Chisinau and the Romanian investors in the Republic of Moldova could start learning Russian immediately if they could not communicate in Romanian.