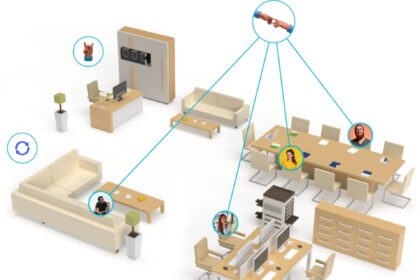 A second promising Romanian business joins its initial funding round and raises EUR 2 million for future growth.
In order to pursue a new market opportunity and spur expansion, Yarooms, a SaaS provider of industry-leading workplace experience solutions, has raised 2 million EUR in funding. With 1.6 million EUR, GapMinder is the principal investor. SeedBlink is another investment.
Dragos Badea, Emil Muhtu, and Marcel Preda collaborated to start Yarooms, a technology business in Romania, in 2010. The business develops robust yet user-friendly office management software, including options for desk reservations, meeting room reservations, hybrid work planning, digital signage, and visitor management.
To thrive in the modern world, workplaces must become more human-centric than ever. Strong collaboration culture, flexibility, and employee autonomy – Yarooms' mission is to help companies foster these values and bring freedom to their employees. We are agile and understand our industry very well, allowing us to innovate and create solutions that help our clients create cutting-edge employee experiences even in the hardest times, such as the Covid pandemic. As we pursue newly identified market opportunities, we are looking to accelerate growth by expanding the team and its know-how.

Dragoș Badea, CEO and Co-founder of Yarooms
Their leading investor, together with the representative of SeedBlink, Andrei Dudoiu, praise the team at Yarooms behind the product and the product's potential itself.
Over 50 nations are served by Yarooms, with the USA, Canada, Italy, and the UK being among the most significant markets. Business clients come from various sectors, including financial companies, governmental agencies, and educational institutions. Columbia University, Dedalus, the National Health Service, AAA, Dr. Martens, Cerved, and Robalino are a few examples of clientele.