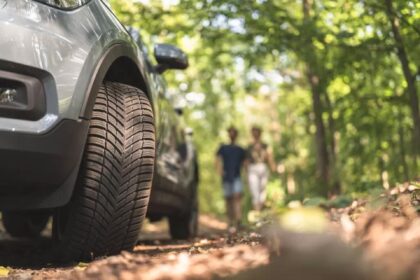 In addition to its current operating facilities in Finland and the US, Nokian Tyres, a Finnish firm, has announced plans to develop a tire factory in Romania. The business was founded in Nokia, Finland, in 1988 and produces tires for cars, trucks, buses, and heavy equipment.
The new factory will be located in North-West Oradea, not far from the Hungarian border, and it will have a 6 million tire yearly manufacturing capacity. This project, which will include 650 million euros in investment, is regarded as a greenfield project.
The board of directors of Nokian Tyres decided last month to begin a controlled withdrawal from the area and signed a deal to sell its Russian subsidiary as a result of the conflict between Russia and Ukraine and the subsequent tightening of sanctions. This led the manufacturer to decide to broaden its operational strategies and invest in a new manufacturing facility in Europe to ensure the supply of its goods. To accomplish its objectives, the upcoming Romanian plant is essential.
"A world-class manufacturing facility in Europe is a key step in getting additional capacity and creating a balanced manufacturing platform as we start building the new Nokian Tyres without Russia".

Jukka Moisio, Nokian Tyres Presdinet and CEO
Because of the nearby production of green energy, the logistical and administrative advantages, and the readily accessible skilled labour force, Oradea is the ideal location for the construction and growth of the facility.
The plant's construction is scheduled to begin in early 2023, and it is projected that the first tires will be produced in the second half of 2024 with a staff of 500 people. Early 2025 is the expected start date for commercial production, along with the addition of a house distribution facility for the transportation and storage of tires to the industrial site.