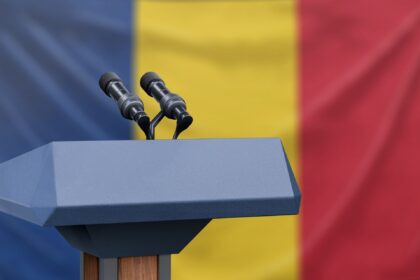 Romania's new Government was empowered on November 25th. The ceremony took place at the Presidential Palace, in the presence of Romana's President Klaus Iohannis. The new Prime Minister is Nicolae Ciuca.
The new government coalition comprises the Social Democrats, the Liberals, and the Hungarian minority party. The cabinet was voted with a comfortable majority of 318 votes, with more than 80 more than the required minimum of 234 votes. USR and AUR lawmakers voted against it. Ciuca Government Ministers took the oath in Cotroceni. This new Government puts an end to the political crisis that lasted almost three months.
The Ciuca government will have 20 ministries to which the position of general secretary of the Government will be added. Compared to the previous Government, the Ciuca Government has two new ministries: the Ministry for SMEs and Tourism and the Ministry of Youth and Family.
Another concern when considering the new Government is the rotation principle, applied for the first time in Romania: the present Prime Minister must quit in May 2023 and leave the Social Democratic prime minister's office, who will head the government until elections are held in 2024.
Experts immediately sense a rift between the former political opponents, and predictions suggest that this Government would only last a year.
With the new Government, those in charge need to think about the right solutions to get over the economic issues and the pandemic problem.
DO YOU NEED LOBBYING SERVICES?