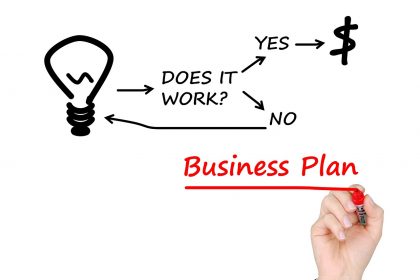 Public affairs is the communication between a company and its stakeholders. Shareholders are the most obvious examples of stakeholders, but they're not the only ones. Your customers are stakeholders because they depend on your business to provide products and services. Vendors are stakeholders who depend on you as a customer. The local community, government and media have an interest in your business as well and are also considered stakeholders.
Public Affairs
In a broad sense, public affairs includes any communication with stakeholders. More specifically, it includes public relations with the media, lobbying with the government, or in the case of a small business, attending city and town council meetings and letting your voice be heard. Engaging with customers and participating in business organizations is part of public affairs as well. Public affairs also includes reacting to unfavorable circumstances about the business, such as product recalls or layoffs.
Strategy
A strategy is determining where your business is now, where you want it to be in coming months and years, and what methods you'll use to get to where you want to be. Think of a strategy as a battle plan or a road map, or as a blueprint. The strategy shows what you'll do. But it won't show you how you'll do it, the tools you'll use, or the specific actions you'll take.
A small business might decide to use a public relations strategy to increase its visibility to the business community and potential customers. The goal is to get press coverage and generate a Web and social media presence. Look at your resources, time, personnel and money and decide what's reasonable. For example, in the next year the objectives could include five pieces of coverage in the local newspapers, magazines, radio and television, and recruiting a base of 5,000 followers for your company's social media page.
Tactics
Unlike strategies, tactics are time and action oriented. They are the methods you will use to implement the strategy, when to implement it, and by whom. The tactics assign specific actions to specific people that must be accomplished by a certain deadline. For example, a public affairs tactic might involve setting up a press release distribution schedule for the next 12 months, consisting of one release per month. Another tactic is to assemble a contact list of reporters, writers and editors that cover your industry. Setting up Facebook pages, a Twitter account and Google+ pages are tactics for establishing a social media presence.
Tools
The toolbox for a public affairs strategy for improved public relations would include such tools as press releases and a media list. Press releases are short, informative stories about your company written in a news-oriented way. They might cover the release of a new product or the opening of a new store. They are then distributed to a media list is a list of newspapers, magazines, trade journals, radio and TV stations, community and business websites and influential bloggers that report on your type of industry and business.
Source: https://smallbusiness.chron.com
LOBBYING SERVICES?